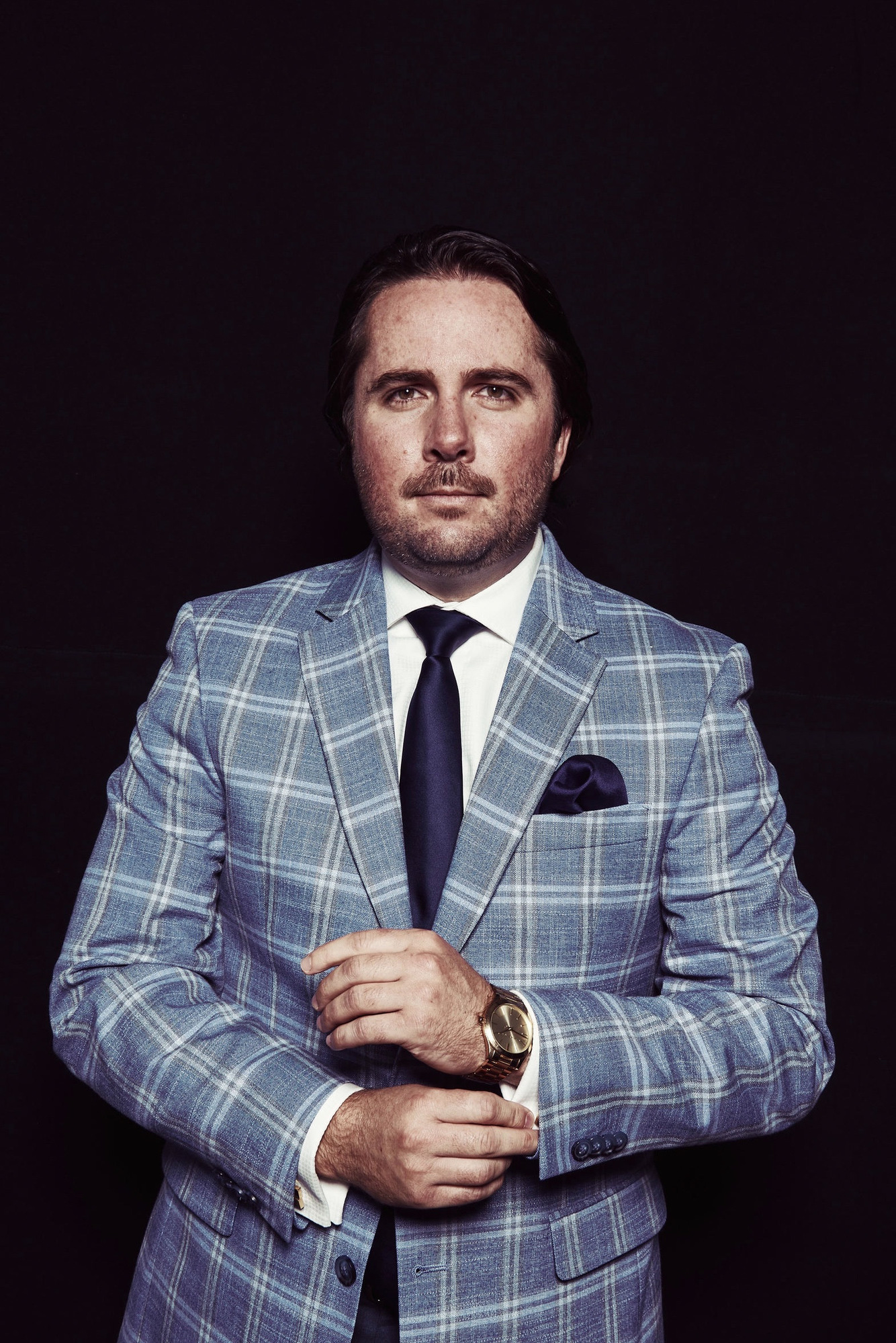 Biography:
Jeremy M. Evans is an award-winning attorney and industry leader based in Los Angeles and Newport Beach, California. Mr. Evans is an expert in best practices and negotiations in entertainment, media and sports. He represents entertainment, media, and sports clients in contractual and intellectual property negotiations with a focus on dealmaking. His clients range from Fortune 500 corporations to entrepreneurs, advertising and production companies, studios, agencies, talent, and more.
Mr. Evans is the CEO, Founder, and Managing Attorney of California Sports Lawyer®. He writes a weekly column and hosts the California Sports Lawyer® Podcast with Jeremy Evans on the Bleav Network, which focuses on the latest topics and most interesting legal angles in entertainment, media, and sports law.
Within the community, Mr. Evans previously served as President of the California Lawyers Association (CLA), one of the largest voluntary bar associations in the world. He currently serves as President of the California Lawyers Foundation, the non-profit arm of the CLA, and as Chair of CLA's Task Force on Artificial Intelligence. He is also a member of the Board of Advisors for the Rose Bowl Legacy Foundation, a centennial campaign for the Rose Bowl Stadium. He serves as an advisor to entrepreneurs in entertainment, media, and sports for the U.S. Small Business Administration (SBA), and is a member of the faculty of law at the California State University, Long Beach (CSULB) Graduate Program in Sport Management.
Mr. Evans received his Bachelor of Arts (B.A.) in Political Science from the University of California, Los Angeles (UCLA) and his Juris Doctor (J.D.) from Thomas Jefferson School of Law in San Diego, California. Additionally, Mr. Evans holds a Master of Laws (LL.M) in Entertainment, Media, and Sports Law from Pepperdine University's Rick J. Caruso School of Law, and a Master of Business Administration (M.B.A.) in Entertainment, Media and Sports Management from Pepperdine University's George L. Graziadio School of Business and Management.
---
License:
Jeremy M. Evans is a Licensed Attorney with the State Bar of California.
---
Degrees:
---
Awards:
"Star of the Quarter" Award - Committee on the Entertainment and Sports Industry, American Bar Association, Young Lawyers Division, Fall Conference, Littlerock, Arkansas, 2015
"Semi-Finalist: Top Attorney Award, Intellectual Property Transactional," The Daily Transcript, 2015
"Semi-Finalist: Top Attorney Award, Intellectual Property Transactional," The Daily Transcript, 2014
---
Legal Industry Leadership:
California Lawyers Foundation:

President & Board of Directors (2023-present)

California Lawyers Association:

President (2021-2023)

Immediate Past President (2023-2025)
Chair, California Lawyers Association Task Force on Artificial Intelligence (2023-present)
Member (2015-present)
Ex-Officio, Member Engagement Committee
Member, Fundraising Committee (CLF)
Ex-Officio, California Judges Association (CJA) Liaison
Ex-Officio, California State Legislature Liaison

Vice President (2019-2021)

Secretary, California Lawyers Foundation (CLF)

Chair & Member, Fundraising Committee
Governance & Nominations Committee
Signature Event Series (2019-present)

Co-Chair, Member Engagement Committee
Ex-Officio, Governance Committee
Ex-Officio, California Young Lawyers Association
Chair, Sponsorships, CLA Annual Meeting and Solo & Small Firm Summit
Ex-Officio, The State Bar of California Liaison

Officer, Board of Representatives, Secretary (2018-2019)

American Bar Association:

Contributing Writer, ENTERTAINMENT AND SPORTS LAWYER - Official Publication for the Forum on the Entertainment and Sports Industries (2014-present)
Associate Editor, TYL (The Young Lawyer magazine) (2017-2019)
Vice-Director of Committees, Content Manager, Young Lawyers Division (2016-2017)
Co-Chair, Young Lawyers Division, Committee on the Entertainment and Sports Industry (2015-2016)

Beverly Hills Bar Association:

Member, Business Law, Entertainment Law, IP/Internet & New Media, Solo & Small Firm /LPM Sections/Committees (2017-present)

California Lawyers for the Arts:

Steering Committee, San Diego (2016-2019)
Podcasting, Writing, & Speaking Engagements:
In-House Counsel & Industry Work:
Teaching:
Charitable & Community Work: